Peace andrelaxation are present here in these apartments in Vierlanden, which is one of the
oldest cultural landscape in Germany, in the south east of Hamburg, near the Elbe.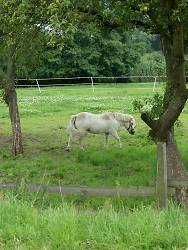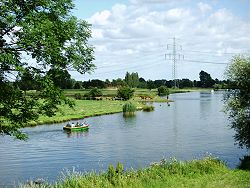 Kirchwerder is a part of the Vierlande, whose various landscapes invite us for long walks and bicycle rides.

The numerous good and homely Restaurants direkt on the river Elbe also supports the
attractiveness of this unique recreational area.
Position
DThe bus-stopp is situated 75 Meters from the house, and after a 5 minutes' drive you will reach the supermarktet and other shopping possibilies.
Although you are not aware of being apart of Hamburg in Vierlanden you can reach the City of Hamburg quickly and easily by car which takes 25 minutes or by public transport which takes about 45 minutes